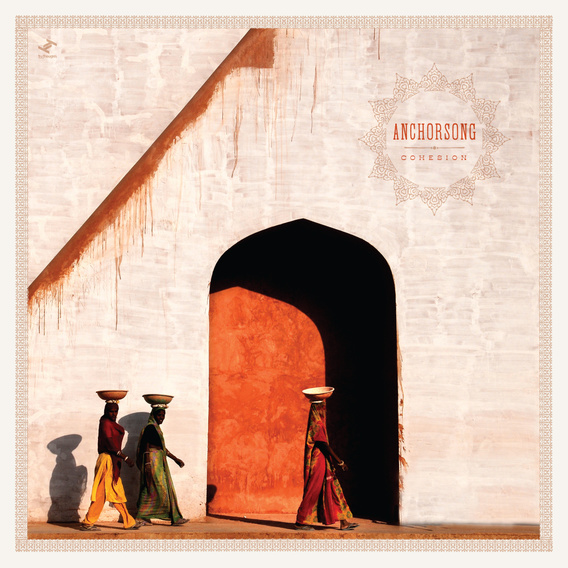 Tour
No upcoming dates
Watch
About
Originally from Tokyo, and now based in London, Anchorsong is a highly-fêted producer and solo live act. He has become globally recognised for his unique live shows, which many people have described as "like watching a painter drawing on a white canvas", as he creates electronic music completely live using a sampler (MPC2500) and a keyboard, right in front of the audience. While he mainly performs solo, he frequently augments this setup with a string quartet, for a truly spellbinding show. It led him to take in stages at famed festivals including Glastonbury, Wilderness, Further Future, Outlook Croatia, SonarSound Tokyo, Mutek Montreal and SxSW.
Having put out three successful EPs in Japan, all of which were released as double packs containing a CD and a live DVD, Anchorsong's international debut, "The Lost & Found EP" was released on 28th March 2011 on his own label, Case Study.
In May 2011, Anchorsong signed to Tru Thoughts records in the UK. His single, "Ghost Touch" / "Plum Rain", came out on 24th October, followed by the highly anticipated debut full album, 'Chapters', in November. It received support from tastemakers including Huw Stephens (BBC Radio 1), John Kennedy (XFM), Oneman and Laurent Garnier.
In March 2014, he signed the seismic "Mawa" EP to BBE Recordings for a limited edition clear 10" vinyl release, taking a more sample-laden, cut and paste approach with a renewed musical vision. Praise from the likes of Gilles Peterson, Karizma, Osunlade and Craig Smith soon followed, cementing Mawa's place among 2014's most impressive electronic music releases.
His 2nd album 'Ceremonial' (2016), dug deep into the roots of '70s African music, and was commended as one of BBC 6Music's 'Albums of the Year 2016' placing at number 5. It also achieved heavy press coverage from the likes of XLR8R, Clash, DJ Mag and Songlines; radio support from Huw Stephens' BBC Radio 1 'It's Album Time', and a live session on Gilles Peterson's Worldwide FM added to official BBC 6Music Playlisting for post-album single "Expo" the following spring, a live session for Tom Ravenscroft (in for Marc Riley) and a '60 Second CV' feature (Steve Lamacq's BBC 6Music Recommends).
Anchorsong is now set to release his third full LP 'Cohesion' (out 26th October 2018) on Tru Thoughts. His latest offering takes inspiration from '70s and '80s Bollywood film soundtracks and traditional Indian percussion, to create a psychedelic, danceable and free-spirited listen that blurs the boundary between rhythm and melody.
The Sorytelling EP (2007)      The Bodylanguage EP (2009)
Tailgate Recordings        Lastrum
The Lost & Found EP (2010)      Chapters (2011)
Case Study             Tru Thoughts
Mawa EP (2014)          Ceremonial (2016)
BBE                Tru Thoughts
Contact
Bookings: tucker@yuppiesmusic.com
Press Enquiry: rhys@tru-thoughts.co.uk
Everything Else: casestudylab@gmail.com